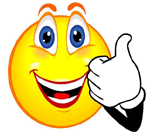 This is what some of my clients say about my service for CPA & Tax Preparers
Joel S Zuller, CPA, Brooklyn, NY
Being a sole practitioner with a small staff has a lot of advantages and disadvantages. One of the disadvantages is hiring and teaching new people. The other is software and hardware cost, which I don't have to worry about. He deals with all the nonsense, programming errors and e-file problems. I have been dealing with Arthur's service for the last 28 years and had many employees leave through the years. Having this ability of not to worry about teaching another person is a relief. Arthur is available 24/7 to any questions or emergencies. His patience and professional ability is not surpassed. Fast turnaround, reasonable prices that include state returns and compilation reports, fast e-file with detailed reports.  If I had to hire someone to do all the work that he does for me, it would cost me at least 3 times more and most probably take more of my time and patience. Data sheets are easy to fill out a specially proforma data sheets from the prior year. Everything you need is there. It takes 5-10 minutes to do most of my 1040 returns including city and state and it is a lifesaver.
Daniel I Siegel, LLC, Livingston, NJ
We have been utilizing the expertise of Arthur Dimarsky for the last 25 years.  Whether the task be individual or corporate, Federal, State or City, our requirements have always been satisfied.  Turn around time is usually no more than 72 hours including delivery, and any changes are within 24 hours.
Year round, Arthur is always available to discuss, amend or rectify any situation immediately.  All services rendered are provided with practicality, professionalism and integrity.
Michael E Liebowitz, CPA, Hauppauge, NY
 Tax Season went very well. It is a pleasure working with you as you do show concern with having all returns done properly.
Edwin K. Sperling, CPA, New York, NY
The tax laws have become so complex that it is impossible for me/you to prepare tax returns without using a computer.  Until recently, I didn't own a computor; now I have one, but use it only for E-mail and Googling.  I don't prepare enough returns to warrant my buying tax software every year; the laws and rates change every year.
     Arthur Dimarsky has been the ideal solution; he prepares my returns accurately and timely. I have been using his services since the first year he went into business.  He has also been helpful in matters other than the preparation of returns.
S Feldstein, Purchase, NY
Arthur's service is accurate and quick. He eliminates the need to invest in new software  each yr. He is available at any time for questions and observations. I highly RECOMMEND his service for the sole practitioner who needs to control costs and wants to maximize revenue.
John H Meyer, EA, New York, NY
IN ADDITION TO ALWAYS DOING AN EXCELLENT JOB, ARTHUR RETURNS PHONE CALLS QUICKLY, WORKS WITH YOU, AND IS NEVER HARD TO FIND…. A BREATH OF FRESH AIR THESE DAYS!