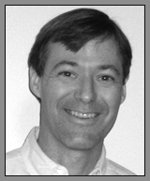 It's nothing but lawless anarchy in the unregulated tax preparation industry.  Just look at what's happening out there:
- A practitioner spends years  helping taxpayers improperly deduct "lifestyle expenses" — their clothes, their make up — even their pets!
- A practitioner costs the Treasury hundreds of millions of dollars setting up corporations and arranging sham transactions to hide income in a tax-exempt shell.
- Another practitioner helps taxpayers unlawfully avoid taxes using sham trusts and transparently phony legal arguments.
It's no wonder the IRS has started its huge new program to register all unregulated tax practitioners, make them pass a competency test, and subject them to continuing education each year.  
Oh, wait… these cases didn't involve unregulated preparers.  They involved an Enrolled Agent, an Attorney, and a CPA — all tax professionals that already have to pass much stiffer entrance tests and take more continuing education that anything proposed under the new unregulated preparer rules.  Anybody expecting the new rules to run unscrupulous or inept preparers out of the business can only look at the already-regulated tax sector to learn otherwise.