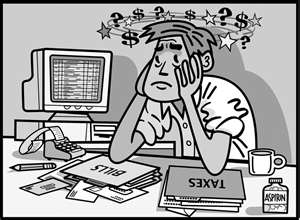 Tax Preparer, Brooklyn CPA,
Kosher rates
Joel S Zuller, CPA, a New York State Accounting Firm, with over 45 years experience in personal and business tax preparation. We provide a wide variety of accounting, tax, and financial management services tailored to meet the needs of our business clients. Our certified public accounting (CPA) services are designed to make your job easier and provide you with more time to focus on building your business in New York City, NY areas. We keep abreast of tax law changes throughout the year to ensure that you are taking advantage of ALL tax incentives.
We are always there when you need us most. Valuable tax advice is always free to guarantee that you make all the right choices in your financial decisions.
To better meet the needs of our accounting and tax clients throughout the New York City area, we also have individualized services for clients in industries like Construction Accounting, Medical/Dental Accounting, Non-Profit Accounting, professional services and other service businesses. These individualized services have enabled us to address your industry specific challenges, compliance needs and industry standard tax practices.
If you would like us to prepare your tax returns for you, please fax your information to (718) 338-9506 and we gladly will prepare your tax returns for you. If you would like to make an appointment and speak to Joel S Zuller, CPA directly, please call (718) 253-0979 or email Joel@zuller.com. The cost for this tax return preparation will vary based on complexity.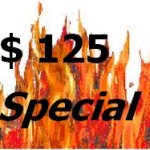 Online tax preparation includes:
Federal, 2 states, all city & municipality tax returns. Additional states available for $20 per state. Returns processed under supervision of a CPA.
To prepare your own returns please click here 
Prepare My Return
Do it Yourself 
If you would like for us to prepare your tax returns on line, all you have to do is fill out our input sheets and fax it to (718) 534-8993. The fee for on line tax preparation is $125. It will include Federal & State tax returns. Your tax returns will be emailed to you in Adobe pdf format. After you checked your tax returns and agree that all information has been included correctly, we will e-file your tax returns to the Federal and State governments FREE of charge. For more information about this service, please contact us at  SUPPORT .
We believe strongly in working with clients at their location. My staff and I serve all of New York City area, including Brooklyn, Manhattan, Queens, Staten Island and Bronx. Our clients located in multiple states, therefore we are experienced and knowledgeable in multi-state tax preparation.
Industry Specific Services
Construction Accounting – general contractors, home builders, sub-contractors, and specific construction trade
Medical and Dental Accounting – doctors, dentists, veterinarians, and related medical providers
Non-Profits
Professional Services — architects, legal, information technology and consulting services
Consumer Services– electricians, plumbers, painters, and more
All tax services
Accounting and bookkeeping 
Accounting software assistance –QuickBooks Certified Pro Advisor
State and local taxes (SALT)
Compilations, reviews and audits 
Outsourced accounting controllership
Business Valuations
Tax options
Payroll
Incorporation and new business entity formation
Business loan assistance
Budgeting and financial projections
IRS problem resolution and E-file
Alternative Minimum Tax planning 
Contact us if you have any questions
Tax Preparer for NYC and vicinity