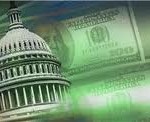 Plan Now to Get Full Benefit of Saver's Credit; Tax Credit Helps Low- and Moderate-Income Workers Save for Retirement
IR-2011-121, Dec. 16, 2011
WASHINGTON — Low- and moderate-income workers can take steps now to save for retirement and earn a special tax credit in 2011 and the years ahead, according to the Internal Revenue Service.
The saver's credit helps offset part of the first $2,000 workers voluntarily contribute to IRAs and to 401(k) plans and similar workplace retirement programs. Also known as the retirement savings contributions credit, the saver's credit is available in addition to any other tax savings that apply.
Eligible workers » Read more..