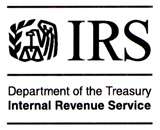 Starting 2012 (2011 Tax year) all tax returns, prepared by tax return preparers who are paid for their services and prepare more than 10 tax returns, must be electronically filed. That includes 1040, 1120, 1120S, 1041, 1065, 990, and all extensions. IRS counts extensions as part of 10 returns. According to the IRS rules if you prepare more than 10 tax returns and do not file tax returns electronically there will be a $50 penalty to the taxpayer. Most states have jumped at the chance of reducing their work force as well. New York, for example, has made it mandatory to e-file and e-pay returns and in 2012 there will be more states that will follow. 
In 2011 new regulations came into affect requiring all paid tax return preparers to obtain a PTIN (Preparer Tax Identification Number). This will be a yearly renewal and for 2012 it is expected to start in October 2011. In the future, some preparers will need to pass a competency test and background check, and take continuing education courses. 
It is not hard to say why IRS has made this decision. First of all, it is a way to collect revenue. There are over 730,000 tax preparers in the United States. Some prepare more tax returns than others, but at $50 a pop, it comes to $36,500,000. The actual fee to apply for PTIN number, which was free for ages, is $64.25. The balance of $14.25 is being paid to the outside service as a processing fee. Government agency at it's best. Find a way to collect money from thin air without providing any service or making any product. 
The second reason is controlling the industry and making sure that all tax preparers reporting income from their tax practice correctly. By requiring all preparers to have a PTIN number, IRS will have ability to figure out how many tax returns have been prepared by any one preparer. E-file means – electronically filed, which also means that a special file is being created and sent to the IRS by the software that you use. That file will include not just the taxpayer's data, but also the preparer information. 
If you are a small tax preparer or planning to retire and you still have a few clients that you can take care of in your spare time, and you will prepare more than 10 tax returns in 2012 (including extensions), your only solution is to purchase expensive software which will allow you to e-file those tax returns. There are no free e-file services for tax preparers. The only way it could be accomplished is to purchase software that has e-file capabilities and has been approved by the IRS. Professional software packages can cost from $650 upwards to $5,500, depending on the package you select. 
In the past there have been tax return service for tax preparers that served tax return preparers but, in today's technological world, they are the thing of the past and slowly becoming extinct.