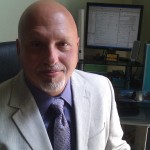 Tax Return Preparation For All Your Clients.
Includes FREE E-file. All states available.
For over 30 years I have been providing services for CPA 's, tax preparers, and attorneys who prepare tax returns for businesses and the general public. My career began in 1981 with Park Avenue Tax Return Service, Inc. based in New York City. The format was simple, preparer would fill out input sheets, our people would key data into computer, the program (located on mainframe computers at the time) would
 execute and create a print file with finished tax returns. In 2006 all that has come to an end because of e-file mandates.
That's when I decided to take a chance and took this business to the next level. I am still in the services bureau environment, but now it is a full service for CPA's & tax preparers. I still use data sheets for input purposes, but because of all the new technology and great software that was written specially for my service bureau purposes, all tax returns can be prepared, emailed, e-filed from the same computer station and you do not need to spend $2,500 – $5,000 for professional tax software to prepare tax returns. No tax preparation software for preparers required. You don't have to spend hours on the phone with tech support to figure out what you are doing wrong and why you are not getting the result you desire. Your name will appear at the bottom of all tax returns that you prepare. You will see how easy and simple your tax season can be. All you need to do is TRY FREE OF CHARGE. That's right, no charge on any tax return that you would like to sample. Do it NOW before next tax season rolls around.
I have been processing over 2,000 tax returns a year for my clients who love my service and swear by it. Just read the Testimonials from some of them to see how simple and easy their tax seasons have been.