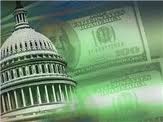 New Law Repeals 3% Contractor Withholding
On Nov. 21, 2011, the 3% Withholding Repeal and Job Creation Act of 2011 was signed into law, repealing section 3402(t) of the Internal Revenue Code (IRC). This legislation eliminates the withholding and reporting requirements established under IRC section 3402(t) and the accompanying regulations.
IRC section 3402(t) would have required all Federal and state government entities, and some local government entities, to withhold 3% on certain payments to contractors, beginning on Jan. 1, 2013.  The regulations under section 3402(t) also required the government entity to report the amount of the payment and the amount withheld on Form 1099-MISC.
Professional tax preparation software for tax preparers is best to use for tax preparation for professional tax preparers.
It support in NYC, Manhattan and most of New York State.
One call computer experts. Computer repair in all boroughs of New York City, including Manhattan, Long Island and some parts of New Jersey.
If you are looking for the best in IT Support in NYC, Computer repair in NYC or Network setup in NYC, Infotek is the company to call.