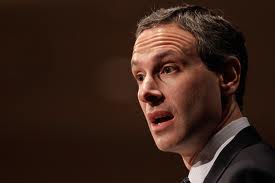 Prepared Remarks of Douglas H. Shulman, Commissioner of Internal Revenue, Before the IRS/George Washington University 24th Annual Institute on Current Issues in International Taxation, Washington, DC, Dec. 15, 2011  
Good afternoon and it's good to be at the IRS/GW Annual Institute on Current Issues in International Taxation which is now one of the preeminent venues to talk about international tax issues. This is a very important dialogue for all of us who want a healthy U.S. tax system.
Today, I would like to talk about a new sensible and strategic approach to international tax issues. It brings into tight focus efficiency, effectiveness, working smarter and a real-time resolution of issues – which I am working to integrate and apply throughout the IRS' operations – not just for international tax issues.
And we've already taken steps in that direction aided by some very innovative programs and strategies for both individuals and corporations operating in an often uncertain and shifting global environment.
Ever since I became Commissioner, I have made it clear that I draw a sharp distinction between the IRS and Treasury creating ground rules for corporations operating in a global environment and individuals hiding money and assets in bank secrecy jurisdictions.
Before I get to our overall strategic approach to international issues, let me begin with our multi-pronged and integrated approach to combating individual offshore non-compliance and how we're turning up the pressure on those not paying taxes on overseas assets.
Our approach to offshore tax evasion follows a natural course…cleaning up the abuses of the past and then mining and leveraging the data we receive to mount a greater attack on the abuse.
Indeed, we have been scouring the vast quantity of data we received from all of our different offshore programs and other sources. This data mining has already proved invaluable in supplementing and corroborating prior leads, as well as developing new leads, involving numerous banks, advisors and promoters from around the world. I can tell you that we now have additional cases and banks in our sights.
A good example of our offshore successes is our work with a major Swiss bank, where for the first time in history, a bank secrecy jurisdiction turned over thousands of names and account numbers. The bank also agreed to pay hundreds of millions of dollars in fines, penalties, interest and restitution as part of a deferred prosecution agreement with the U.S. government. 
However, as I have said from the beginning, our offshore work has never been about one bank or one country. We've produced results and will continue to produce results through other elements of our offshore program, such as our voluntary disclosure programs.
Last February, I announced a special voluntary disclosure initiative designed to bring more offshore money back into the U.S. tax system and help people who had money in offshore accounts to get current with their taxes.
This new effort – which expired on September 9th – gave those hiding money in foreign accounts a tough but fair way to resolve their tax problems once and for all. And it gave these individuals a chance to come in before we find them.
Indeed, I framed the new disclosure initiative as the best chance for people to get back into the system… back into compliance… so they properly report and pay their taxes for years to come.
Just like its 2009 ground-breaking predecessor, the second program was a great success and has now pushed the total number of voluntary disclosures up to 33,000 since 2009.
Not only are we bringing people back into the U.S. tax system, we are bringing revenue into the U.S. Treasury while at the same time turning the tide against offshore tax evasion. While we are not through with the cases, we have already brought billions of dollars into the U.S. Treasury and there is more to come. Just as importantly as the dollars we bring in through these efforts, we have changed the risk calculus. Americans now understand that if they try to hide assets overseas, the chances of being caught will only continue to grow. They now have to seriously consider, "Is this worth it?"
Today, banks are much less willing to facilitate offshore evasion than they were in the past and advisors are asking more questions of their clients regarding offshore accounts. Indeed, individuals now find it more difficult to find an advisor who would suggest such a risky approach and a bank that would accept the money under secrecy conditions.
People who may consider hiding money offshore should also take note of ours and the Department of Justice's success record when it comes to criminal prosecutions. People hiding assets offshore have received jail sentences running from months to years, and they have been ordered to pay hundreds of thousands and even millions of dollars.
I think it's fair to say that we are well on our way to deterring the next generation of taxpayers from using hidden bank accounts to cheat on their taxes. Through our ongoing efforts, we are demonstrating that the world has become a smaller place… that we will eventually find you if you are hiding assets overseas.
Moreover, through these rigorous efforts, the average American taxpayer can have confidence that the tax system is fair. I cannot overemphasize how important this is to our time-honored system of voluntary compliance.
 
Combating international tax evasion is also a coordinated global effort on multiple fronts, including new international tax information agreements and increased collaboration with other governments and tax authorities.
As many of you know, I currently chair the OECD's Forum on Tax Administration, which is comprised of 43 tax commissioners worldwide, including all the G-20 nations. Since I became FTA chairman, one of my priorities has been to increase the dialogue and information sharing between countries – both formally and informally – and to use the power of collaboration to act upon that information in a coordinated fashion.
We believe this government-to-government coordinated action and dialogue represent a global commitment and one of the best strategies to put an end to offshore noncompliance that deprives our respective nations of precious revenues and forces honest taxpayers to pick up the tab. 
Before I turn to what I believe is a new and sensible way to approaching and resolving international business tax issues, let me say a few things about the Foreign Account Tax Compliance Act, also known as FATCA.
Congress wrote and passed FATCA to give us tools to combat offshore tax evasion. Since the law was passed, we have put out three pieces of guidance laying out a practical framework and timeline for implementation, such as phasing in the statute's requirements.
I have also directly engaged executives from banks and financial institutions around the globe, as have my colleagues at the Treasury Department and IRS. We have listened to their major concerns that generally fall into two categories. First, is the conflict between FATCA and other countries' laws. Second, is the difficulty in implementing and administering the withholding requirements for passthru payments and the potential burden they place on foreign financial institutions.
We have taken these conversations very seriously and you can expect new proposed regulations from us soon after the new year that take into account the implementation concerns we have heard. One goal of these regulations is to address these concerns and provide a way forward to allow responsible corporate citizens to work through these tricky issues in a practical fashion.
Now, let me shift to our new approach to large business taxpayers operating in a global environment. But first, some context is in order. I am a big believer that government needs to understand business objectives and strategy to do its job well.  
We need to understand where companies are making legitimate decisions to manage tax exposure and where they may push the envelope …and we need to not put undue burdens on companies.
To this end, we are shifting our approach to be more strategic, and to view taxpayers through the prism of their business objectives and tax planning strategies. This is a real change.
We traditionally viewed and pursued international issues through the lens of individual code sections. But this occluded our view of the larger, more meaningful picture. We were only getting a slice of it… and that needs to change.
 
For example, when a U.S. corporation shifts income to a low-tax jurisdiction, we need to look at the entire structure that was created to accomplish this. We need to understand the overall planning paradigm… What's motivating the company…What are the benefits…What are the most aggressive positions…How are they managing tax exposure…In other words, we have to understand what they are trying to accomplish.
So, we are shifting our approach to be more strategic and to view taxpayers through their business objectives and tax planning strategies. The end game is to try to develop a way of organizing our international compliance programs to:
Indentify the highest compliance risks among our taxpayer base;
Work cases as effectively and efficiently as possible;
Not waste our and taxpayers' time on issues that do not pose compliance risk; and
Find appropriate ways to resolve cases as soon as possible.
Allocation of resources will also follow more closely the way in which taxpayers plan and adopt tax positions. In other words, the strategy mirrors the tax planning paradigm.
Let me give you a more granular sense of what I mean.
When we engage multinational business taxpayers, we need to think about strategy differently, depending on whether we're looking at an outbound situation – a U.S.-based company with operations abroad – or an inbound situation – a foreign-based company with U.S. operations.
That may sound obvious to many, but the point is to recognize the obvious drivers of tax behavior and to then ensure we strategically align our resources and train our people, consistent with basic behavioral patterns.
The same is true of individual taxpayers, but let me focus on business taxpayers to give you a better understanding.
For outbound situations – those U.S.-based companies with foreign operations –   corporate planning tends to revolve around four key goals:
First is income shifting, typically accomplished through transfer pricing around transactions such as intellectual property transfers.
Second is deferral planning. We have to make sure that deferral of U.S. tax on foreign earnings is justified under our subpart F regime.
Third is foreign tax credit management of the foreign tax expenses of a U.S. corporation's foreign subsidiaries.
And fourth is repatriation, which centers around strategies for low- or tax-free return to the U.S. of profits accumulated offshore. 
These are some of the key international tax planning elements of U.S. multinational corporations, and they happen to be where we see the most controversy.
For inbound activities of foreign-based multinational enterprises, the major issues include:
First, dealing with the threshold question of jurisdiction to tax. Under our domestic law and treaties, what level of activity exposes the foreign enterprise to U.S. tax?
Second, income shifting. This is the mirror image of outbound income shifting, and here, too, the objective typically is to allocate income away from U.S. taxing jurisdiction.
Third is inbound financing, which is often used by a foreign group to strip income through interest deductions or parental guarantee arrangements.
And, fourth, repatriation and withholding, which can include strategies on reducing withholding on the repatriation of the cash back to the foreign home office. 
While there are multiple and somewhat varying elements under each of these broad categories of corporate planning activities or behaviors, these core areas are where the mass of international tax planning occurs, and the basic themes and goals are very similar across companies.
If we understand a taxpayer's objectives, we will then be able to look at international transactions in context. We are trying to train our examiners, agents, lawyers and other experts to view a company through these lenses, understanding the company's tax objectives and profit drivers.
We are establishing internal networks of experts to help our personnel when they come across issues that are unfamiliar to them.
And we are trying a variety of new ways to bring international examiners, lawyers, economists and other experts together in teams to work strategic issues collaboratively.
A good example is our new Transfer Pricing Practice. In the past, our transfer pricing enforcement resources and compliance tools have been disaggregated – a bit scattered through our various field and national office functions, and this has made it impossible to operate strategically based on risk assessment and business insight. So we decided we needed to work transfer pricing as a single, fully-integrated program, where our experts are working together closely in the area under strong leadership.
 
We now have a single executive in our Large Business and International Division dedicated to transfer pricing with responsibility to develop and coordinate our transfer pricing strategy, training and operational approaches to key transfer pricing matters arising in field examination. We have also put our Competent Authority and the Advance Pricing Agreement program under the same executive, to ensure that they are fully aligned on these interrelated issues. And these units will work closely with our international lawyers in our Chief Counsel operation.
But whether it's transfer pricing or any other international tax issue, ultimately, we are trying to follow the business logic of tax planning, rather than just identifying the code sections that might apply to any given bespoke transaction.
This is a major shift in our approach. I think it is the right way to go. But it will take time. Companies will need to adjust to this approach, and we're just beginning to learn to think differently about how to approach analysis and examinations of international issues.
I would also posit that when we are successful in making this major shift, we will do our job much better and companies will benefit from a more meaningful and focused dialogue about issues. We want to spend time on issues that really matter and understand what companies are really doing. We don't want to spend time on the wrong issues. I think most companies would be happier with an IRS that cuts to the chase, challenges the right stuff, and knows what's really at stake. 
Let me end by giving you a great real life example of how many of the issues I have mentioned come together. As I mentioned, as FTA chair, I am very focused on governments moving from information sharing to real, coordinated action. To that end, last year the U.S. led an effort to develop a protocol for joint audits, where two or more countries conduct a single audit of a taxpayer. 
We thought that the benefits for both governments and taxpayers of a joint audit could be substantial. It could reduce taxpayer burden – especially for large multinational corporations that must face audits in multiple jurisdictions on the same set of transactions. It could provide these taxpayers with a timesaving and less resource intensive way to address the tax consequences of a transaction on a bilateral or even multilateral basis. And just as important to a swift resolution of issues, the joint audit could provide certainty for the taxpayer today and in the future.
At the same time we were developing a protocol for joint audits through the FTA, I asked our IRS team to find opportunities to start some joint audits immediately.
We started several joint audits, and let me talk about one. This year, we conducted a joint audit with another country of one of our CAP taxpayers that involved a transfer pricing issue. We resolved the issue bilaterally for the CAP year, and we also were able to provide the taxpayer with a bilateral Advance Pricing Agreement to cover future years. And we did this all in six months – which on its face may seem like a long time – but is nothing compared to what the taxpayer and taxing authorities would have spent without the joint audit process.
This result hits on many of the elements of our future vision for a well-functioning tax system in a global environment.
Transparency:  We started with a CAP taxpayer, who had already agreed that in exchange for opening their books to us, we would provide certainty before a return is filed.
Real Time:  We resolved a complex issue in six months, in this case moving the competent authority process into the audit – a huge contrast between a normal competent authority process which typically takes place long after the tax year or years in dispute.
Certainty:  We resolved the issue for the current year, but as importantly, through an Advance Pricing Agreement, agreed on a transfer pricing methodology for future years. This creates an environment in which the business does not have potential adjustments and planning uncertainty hanging over its head, and we know the issue is being dealt with correctly.
Coordinated action between two governments:  Unlike past practices, where each government might have negotiated hard after an audit adjustment was proposed by one of them, in this case the two governments worked together cooperatively to reach a mutually-acceptable principled resolution. 
It was a win for the taxpayer and a win for us. It doesn't get any better than this and we're very happy about the outcome.  
 
Let me end by saying that the way to make everything I have talked about work is to increase the dialogue between the private sector and IRS personnel. We need to spend time understanding your business and business objectives. More robust dialogue is in both of our interests. While this will take investment on both sides, I think it will lead to a healthier U.S. tax system in the long run.
The world of international tax is very dynamic: from our efforts to combat offshore tax evasion by individuals, to deeper coordination of action by sovereign governments, to our evolving strategy to work with the largest corporate taxpayers. Each strategy will depend on us continuing to innovate … continuing to have dialogue outside of our agency…and continuing to always strive to work smarter. We are very focused on continuing to up our game in administering the tax laws in a global environment, and you can expect to see the same intensity of efforts in the years to come that you have seen in the past several years.