Prepare your tax return online.
Download and print out data sheet. Enter your information on data sheet,  fax it to (718) 534-8993 or e-mail it to SUPPORT . All returns prepared under supervision of a CPA and include FREE e-file.  Tax returns will be prepared and an Adobe pdf file will be emailed to you for approval. You don't pay until you approve tax return for e-file. Returns will be e-filed after payment is received.
All tax returns include Federal 1040 and 2 state tax returns in the price (if you have to file more than 2 states it can be done for additional fee of $20 per state) all states, city &  municipality tax returns available. Other forms available for an extra charge. The following forms are available for online processing:
Any 1040 form
Detailed Interest & Dividends (Schedule B)
Self Employed, freelance work, or contracting (Schedule C)
Business use of home (8829)
Rental income (Schedule E)
Royalty income (Schedule E)
Farm Rental income/loss (Schedule F)
Installment sale of property (Form 6252)
Unlimited W-2/1099 input (1099-R, Misc)
SSA Income received
Nondeductible IRA (Form 8606)
Income/Loss from partnership (K-1 input)
Income/Loss from S Corporation (K-1 input)
Income/Loss from 1041 Fiduciary (K-1 input)
Itemized deductions (Schedule A)
Non-cash charitable contributions (Form 8283)
Employee business expenses (Form 2106)
Child and dependent care expenses (Form 2441)
Depreciation of property
Mortgage interest
Stock/bond sale gains or losses (Schedule D)
Distributions from a retirement plan (IRA or 401k)
Alternative Minimum Tax (AMT)
File your Tax Return Online!
Safe, Secure & 100% Accurate
IRS authorized e-file
Fast & Easy to Use
Free to Try, Pay When done
Telephone support 24 X 7
Email support
Fast & Maximum Refund
Maximize Tax Deductions
All State Supports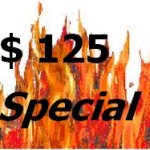 Online tax preparation includes: Federal, 2 states, all city & municipality tax returns. Additional states available for $20 per state. Returns processed under supervision of a CPA.
To get your returns prepared by a CPA, click here
Prepare My Return
Go to CPA