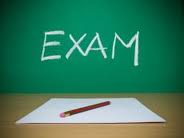 Ready to advance your career? Be ahead of the game by taking the Registered Tax Return Preparer test this summer. Or take the Special Enrollment Exam to become an Enrolled Agent. Both tests are available in all six IRS Nationwide Tax Forum cities! Note: You will not receive continuing education credit for taking the test during the Tax Forums. 
Log into your online PTIN account
Click on your PTIN
Click on Schedule a Competency Test
Select one of the convenient test locations from the list below
Pay the fee – $116 (this fee is in addition to the cost of attending the Tax Forum)
Sign up for the Special Enrollment Exam:
NOTE: test seats are available on a first come first served basis – sign up early!
If you need assistance scheduling your test, please call Prometric, Inc.:
Primary Toll-Free: 855-IRS-EXAM (477-3926)
Hours of Operation: Monday – Friday 8:00 a.m. to 8:00 p.m. (ET)

 

---

Orlando, Florida

2301 Lucien Way
Suite 150 
Maitland FL 32751 
20 Miles – Distance from Tax Forum Hotel

 

---

Atlanta, Georgia

75 Piedmont Avenue
Suite 100
Atlanta GA 30302 
1.1 Miles – Distance from Tax Forum Hotel

2400 Lake Park Drive 
Suite 180 
Smyrna GA 30080 
13 Miles – Distance from Tax Forum Hotel

5909 Peachtree Dunwoody Rd. NE 
Suite 120 
Atlanta GA 30328 
15 Miles – Distance from Tax Forum Hotel

 

---

San Diego, California

5075 Shoreham Place 
Suite 180 
San Diego CA 92122 
8.2 Miles – Distance from Tax Forum Hotel

 

---

Las Vegas, Nevada

Test on-site at the Las Vegas Tax Forum:
Caesar's Palace
Anzio Conference Room
3570 Las Vegas Blvd. South
Las Vegas, NV 89109

 

6625 S. Valley View Blvd.
Suite 414 
Las Vegas NV 89118 
4.5 Miles – Distance from Tax Forum Hotel

---

Chicago, Illinois

20 North Clark St. 
16th Floor 
Chicago IL 60602
6.5 Miles – Distance from Tax Forum Hotel

1919 South Highland Ave
Building A 
Lombard IL 60148 
27.5 Miles – Distance from Tax Forum Hotel

 

---

New York, New York

675 Third Ave. 
2nd Floor 
New York NY 10017 
1.1 Miles – Distance from Tax Forum Hotel

1 Penn Plaza 
New York NY 10119 
1.6 Miles – Distance from Tax Forum Hotel