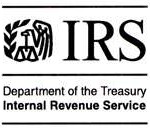 IR-2011-105, Oct. 20, 2011
WASHINGTON —The Internal Revenue Service today announced that the nation's 738,000 tax return preparers who have Preparer Tax Identification Numbers (PTINs) can now renew their PTINs for the 2012 filing season.
Preparers are required to renew their PTINs on an annual basis and need to do so before the next year begins. For example, a preparer's PTIN for 2012 must be renewed by Dec. 31, 2011.
Anyone who for compensation prepares, or helps prepare, all or substantially all of tax returns or claims for refunds must have a PTIN. Paid return preparers must » Read more..