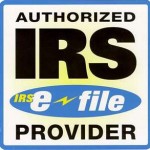 IR-2011-100, Oct. 12, 2011
WASHINGTON — The Internal Revenue Service today advised tax professionals and tax firms that do not have Electronic Filing Identification Numbers (EFINs) to start the process to obtain EFINs now so they can meet new e-file requirements for 2012.
Starting in January 2012, any paid preparer or firm that reasonably anticipates preparing and filing 11 or more Form 1040 series returns, Form 1041 returns, or a combination of Form 1040 series returns and Form 1041 returns generally must use IRS e-file. Their clients who file these forms, however, may independently choose to file by paper. » Read more..