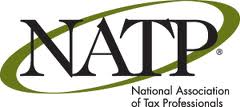 1040 Workshops 
120 Workshop Locations
The Essential 1040®
As federal tax laws become more complex, the need for preparers to be aware of changes each year becomes increasingly more important. To truly be equipped for tax season 2012 each preparer needs to review all the new laws that affect their clients. 
Topics include:
New laws

E-filing
2010 Roth Conversions
Value of Health Insurance Reported on W-2s
Reimbursements Limited to Prescribed Medication and Insulin
Penalty Increase for HSAs and MSAs
Simple Cafeteria Plans
New Hire Retention Credit
Repeal of Expanded 1099 Reporting and Revenue Offset
Repeal of Free Choice Vouchers
2010 Tax Relief Act
Small Business Jobs Act of 2010

Ethics and Circular 230 – many new changes for 2011 for all tax professionals
Traditional Update Topics including tax brackets, exemptions, business expenses, medical benefits, education tax benefits, credits, retirement plans, tax provisions and more.  
See textbook table of contents here
Beyond the 1040®
Be prepared for anything you encounter in the upcoming filing season. This workshop will enhance your knowledge of tax preparation by examining the most sophisticated aspects of various itemized deductions. It will analyze the deductibility of infrequently encountered items, such as in-home healthcare or special schools, the interest tracing rules, traveling away from home, the foreign tax deduction, charitable contributions, mortgage interest and more. 
Topics include:
Special medical expenses, including in-home health care and qualified long-term care services
Appropriate tax deductions on Schedule A
Foreign tax deductions and credits
Mortgage interest deductions
Charitable contributions of property and applicable reporting requirements
Deductible employee business expenses
Deductible investment expenses and losses
See textbook table of contents here 
Attendees Benefit from the NATP Experience
Receive the electronic version of the textbook prior to the live event
Receive a hard copy of the textbook when you arrive at the event
Ask questions and discuss the topics with our online discussion board for two weeks following the class
Enjoy the teaching expertise of our instructors who are tax pros like you
Network with other attendees
You can access the materials through NATP's Tax Education Center - all your course materials, links, evaluations and certificates are stored in one central location.Direct links to the course materials will be emailed to you with your registration confirmation.
The Essential 1040®

8 CPE Credits (including 2 CPE for Ethics) for EAs, CPAs & CTEC
6 CPE Credits for CFP® practitioners
Course Level: Update
Delivery Method: Group Live
Prerequisite: Basic knowledge of preparing Form 1040 
Summary & Objectives

Beyond the 1040®

8 CPE Credits 
Course Level: Intermediate 
Delivery Method: Group Live
Prerequisite: Basic knowledge of preparing Form 1040 
Summary & Objectives 
For CPE sponsoring organizations under which these courses qualify, click here.
Workshop Schedule
Registration begins at 7:30 a.m.
Workshop runs from 8:00 a.m. to 4:30 p.m. 
Fees
Listed are the Priority Registration rates. Any registrations received less than 10 days prior to the session date will be charged an additional $35. Refreshments are included. 
| | | | |
| --- | --- | --- | --- |
|   |  Member | Member Associate* | Nonmember |
|  One Day |  $191 | $212 | $233 |
|  Both Days | $349 | $391 | $433 |
*A Member Associate is a nonmember who works in an office with an NATP member.
For more information regarding refund, complaint and/or program cancellation policies, please contact our offices at 800.558.3402.
Registration Information
Click on a date below to register online or submit your registration via fax or mail by completing this registration form.
Textbooks/Self-Study
If you cannot attend this course, you can purchase the corresponding textbook from our Online Tax Store.