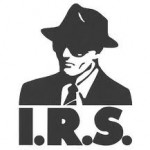 IR-2011-114, Nov. 30, 2011
WASHINGTON –– The Internal Revenue Service will kick off a series of public meetings  Thursday, Dec. 8 to gather feedback on how to implement a series of long-term changes to the tax system described by IRS Commissioner Doug Shulman in an April 2011 speech at the National Press Club.  In that speech, the Commissioner described a vision where the IRS would move away from the traditional "look back" model of compliance, and instead perform substantially more "real time," or upfront matching of tax returns when they are first filed with the IRS.  The goal of this initiative is to improve the tax filing process by reducing burden for taxpayers and improving overall compliance upfront.
Under the vision of a real-time tax system, the IRS » Read more..