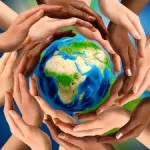 R-2011-118, Dec. 15, 2011
WASHINGTON — Individuals and businesses making contributions to charity should keep in mind several important tax law provisions that have taken effect in recent years. Some of these changes include the following:
Special Charitable Contributions for Certain IRA Owners
This provision, currently scheduled to expire at the end of 2011, offers older owners of individual retirement accounts (IRAs) a different way to give to charity. An IRA owner, age 70½ or over, can directly transfer tax-free up to $100,000 per year to an eligible charity. This option, created in 2006, is available for distributions from IRAs, regardless of whether the owners itemize their deductions. Distributions from employer-sponsored retirement plans, » Read more..