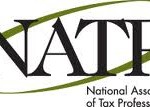 1040 Workshops 
120 Workshop Locations
The Essential 1040®
As federal tax laws become more complex, the need for preparers to be aware of changes each year becomes increasingly more important. To truly be equipped for tax season 2012 each preparer needs to review all the new laws that affect their clients. 
Topics include:
E-filing
2010 Roth Conversions
Value of Health Insurance Reported on W-2s
Reimbursements Limited to Prescribed Medication and Insulin
Penalty Increase for HSAs and MSAs
Simple Cafeteria Plans
New Hire Retention Credit
Repeal of Expanded 1099 Reporting and Revenue Offset » Read more..