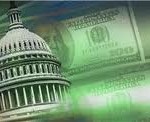 Tax preparation software for tax preparers and PTIN hassle.
WASHINGTON, D.C. (NOVEMBER 23, 2011)
The Internal Revenue Service said it plans to add a new option to its Preparer Tax Identification Number system in December for users who need to change the email address associated with their online PTIN accounts.
The new option will also help people who have forgotten their user IDs or passwords, but don't have access anymore to their original email » Read more..