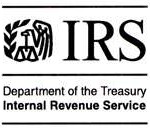 The Internal Revenue Service is temporarily shelving its controversial plan to fingerprint tax preparers, IRS Commissioner Doug Shulman said Tuesday.
Speaking at the American Institute of CPAs' National Tax Conference, Shulman described some of the IRS's latest moves, including ones influenced by the AICPA. The AICPA wrote to Shulman last month asking the agency to reconsider its plans for fingerprinting tax preparers as part of its effort to regulate the tax preparation profession.
"We have received input on the recent background check » Read more..