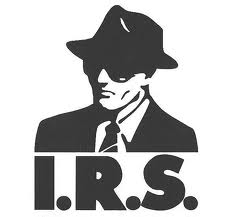 Shulman Discusses the Future of Tax Preparer Enforcement 
Press Release — November 8, 2011
IRS Commissioner Doug Shulman spoke at the AICPA Fall Meeting on November 8, 2011, and shared information that will impact the future of tax professionals. In 2010, the IRS implemented the Return Preparer Program, an initiative requiring all tax preparers to register with the IRS and obtain a PTIN. This program also requires preparers that are not attorneys, CPAs or enrolled agents to complete the Registered Tax Return Preparer Competency exam and complete continuing education.
Originally, to become a registered tax return preparer (RTRP) besides passing the competency exam and taking continuing education, you also had to have a background check done as well as be fingerprinted. According to Shulman, "we've decided to hold off on fingerprinting as we consider the issues that have been raised, and have further discussions with interested parties." Shulman also clarified that testing would be "up and running soon" and at this time, there will be no testing beyond the 1040 series.
It has been unclear how the IRS would proceed after preparers were registered and the testing was implemented. Shulman shared that the IRS has "a comprehensive strategy to focus on preparer enforcement and compliance." According to Shulman, soon the IRS will send letters to tax preparers who have multiple returns with questionable traits on their Schedules A, C or E. The letters will advise the preparers to review the rules in these areas and to ensure that they are meeting their due diligence requirements when interviewing clients.
Letters will also be sent to preparers who have clients with questionable Earned Income Tax Credit claims. In-person visits will be conducted to review due diligence requirements and penalties will be assessed to those found non-compliant.
In-person visits will also focus on preparers that have been targeted for egregious and high error rates. The Criminal Investigation division of the IRS will continue to conduct undercover shopping visits to preparers suspected of engaging in fraud. Shulman also stated that the IRS "will be ratcheting up our efforts to identify 'ghost preparers'" but did not provide specifics.