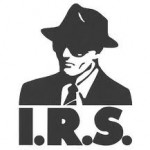 The IRS will soon be looking over the shoulders of tax return preparers and their clients when they report stock sales on Schedule D, Form 1040. 
For stock acquired and sold after 2010, the IRS will receive information returns from security brokers reporting the adjusted basis of the stock sold and whether the capital gain or loss on the sale is short-term or long-term. These information returns will allow the IRS to double check what you report for your clients on Schedule D.
The silver lining for your clients is that they will have some control over what their brokers report in certain situations. Your clients should receive information and advice from their brokers about the new rules. However, if there are slip-ups, you are going to have to explain to your clients why their tax bill is higher than they expected. » Read more..