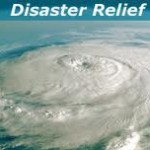 IRS Provides Tax Relief to Victims of Hurricane Irene
Updated 9/15, 9/14, 9/13, 9/12, 9/9, 9/8,  9/7, 9/2 2011 with expanded federal disaster area.
IR-2011-87, Sept. 1, 2011
WASHINGTON –– The Internal Revenue Service is providing tax relief to individual and business taxpayers impacted by Hurricane Irene.
The IRS announced today that certain taxpayers in Connecticut, Massachusetts, New Hampshire, New Jersey, New York, North Carolina, Pennsylvania, Puerto Rico and Vermont will receive tax relief, and other locations are expected to be added in coming days following additional damage assessments by the Federal Emergency Management Agency (FEMA).
The tax relief postpones certain tax filing and payment deadlines to Oct. 31, 2011. It includes corporations and businesses that previously obtained an extension until Sept. 15, 2011, to file their 2010 returns and individuals and businesses that received a similar extension until » Read more..