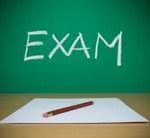 Tax Preparers who already have a PTIN from the IRS do not have to pass the exam until Dec. 31, 2013
The Internal Revenue Service released the specifications on Tuesday for the  competency test that individuals must pass to become a Registered Tax Return Preparer.
The test is part of an ongoing effort by the IRS to enhance its oversight of the tax preparation industry. That effort began with the requirements for all tax preparers to register with the IRS and receive a Preparer Tax Identification Number, or PTIN, for this tax season. The other components of the IRS requirements include testing and continuing education.
Preparers who pass this test, along with a background check and tax compliance check, as well as complete 15 hours of continuing education annually will have a new designation: Registered Tax Return Preparer.
The specifications identify the major topics that will be covered by the test, which will be available starting » Read more..