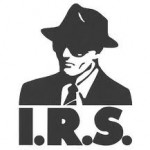 This article written by Kelly Phillips Erb
It's not just the kids that have to take tests these days. Attorneys, CPAs, doctors, engineers, architects and nurses must generally pass standardized competency tests in order to practice. You can now add tax professionals to the list.
Over the past year, the IRS has made increased oversight of tax professional a top priority. As a first step, the IRS began requiring tax professionals to register for a PTIN (Preparer Tax Identification Number) in 2010 for the 2011 season. » Read more..