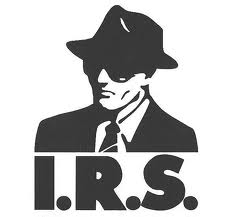 This article written by Kelly Phillips Erb
It's not just the kids that have to take tests these days. Attorneys, CPAs, doctors, engineers, architects and nurses must generally pass standardized competency tests in order to practice. You can now add tax professionals to the list.
Over the past year, the IRS has made increased oversight of tax professional a top priority. As a first step, the IRS began requiring tax professionals to register for a PTIN (Preparer Tax Identification Number) in 2010 for the 2011 season. Paid tax professionals may not prepare tax returns without a PTIN. This means that tax professionals need to be sure that to get the number (you can register for one here) and that taxpayers should confirm that their tax professionals are eligible to prepare returns.
Next on the agenda is the implementation of a test for preparers to demonstrate basic tax competency. Preparers who pass this test, a background check and tax compliance check as well as complete 15 hours of continuing education annually (some exceptions apply, keep reading) will have a new designation: Registered Tax Return Preparer.
There's been a lot of speculation about what the tests would look like: a bar exam? a CPA exam? The IRS has finally answered the questions by releasing the specifications for the test. Here's a quick breakdown of what tax preparers can expect:
15% Preliminary Work and Collection of Taxpayer Data – includes determination of filing status and filing requirements, as well as verifying taxpayer identifying information;
22% Treatment of Income and Assets – includes types and classification of income, distinguishing taxable income from nontaxable income and the treatment of self-employment income;
22% Deductions and Credits – includes recognizing itemized deductions and noting applicable credits;
11% Other Taxes – includes understanding how the AMT might apply and allocating self-employment tax;
10% Completion of the Filing Process – includes review of the return, comprehension of signature/filing requirements and payment options;
5% Practices and Procedures – includes rules for retaining copies of tax returns and safeguarding taxpayer information; and
15% Ethics Circular 230 Subparts A, B, and C (excluding D, E) – includes what constitutes practice before IRS and due diligence standards.
You can view the full slate of testing categories with details here (downloads as a pdf).
The test will be approximately 120 questions long, consisting of multiple and true/false (ugh). The IRS estimates that it will take between 2 and 3 hours to complete the test which must be taken at one of a number of nationwide sites.
Tax preparers may take the exam at any time once the test is made available and they'll have until December 31, 2013, to pass. Tax preparers may also take the exam as many times as needed to pass but there's a fee of between $100 and $125 that must be paid each time the test is taken.
As we've complained about lamented flat out fought about debated before, attorneys, Certified Public Accountants and Enrolled Agents (EAs) are exempt from testing and continuing education because of their more stringent professional testing and education requirements. Also exempt are supervised employees of attorneys, CPAs, attorneys or EAs who prepare but do not sign and are not required to sign federal income tax returns for individuals (referred to as the 1040 series) and those individuals who prepare federal returns other than the federal form 1040 series (such as, for example, federal estate tax returns).
Got it? Good.
According to the IRS, approximately 730,000 return preparers registered and received PTINs so far in 2011. Those tax preparers who renew an existing PTIN or apply to obtain a new PTIN beginning in October 2011 will have to identify themselves by credential or other exempt designation so that the IRS can sort out who will and will not be required to take the exam. The IRS will notify those preparers who have a testing requirement and provide more details.