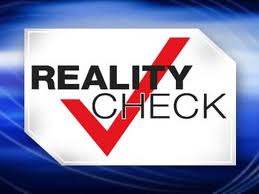 Tax Preparation Software For Tax Preparers
Our service uses the most advanced tax preparation software, written specially for professional use. After many years in the business of tax preparation and dealing with professional tax preparers, I realize that software used for preparing tax returns for your clients must be most advanced and be able to handle all aspects of you clients needs.
As an example, lets say your client needs to file a joint federal and a married filing separate state tax returns. Not the same state, but different states. This software allows you to do just that. Tax return will be split between Taxpayer and Spouse and will produce properly split returns. I have created data sheetsthat allow you to describe which income/deductions belong to Taxpayer and which belong to Spouse.
This software was written a specially for use in a service bureau environment and allows each individual tax preparer have his or her own account number. This assigned account number will have your PTIN, EFIN, EIN and all other needed information that needs to be printed on federal and state tax returns. This information also used when returns being submitted to the IRS during e-file.
Tax return preparation software is only as good as the people who designed it and experts, who have enough experience, to make it possible to be versatile enough and intuitive to be able to create special warning system that gives you heads up on the little things that you could have missed.
The reason this software is this good is exactly that. When tax returns have been keyed into the system, an expert runs it through the special warning faze, which has been designed by our team of programmers, that shows all items that could have been missed by the tax preparer. In this case, the person responsible for reviewing your tax return, will send an email or will call you to discuss possible changes that might need to be made to the tax return.